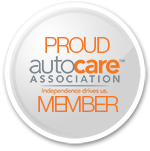 AUS Injection Performance
High Flow Racing Grade Fuel Injectors product line is distributed worldwide, learn more about our products from our satisfied customers and the AUS YouTube Channel.
Why trust AUS Injection?

Because we go the extra mile and take the utmost care while the injector is disassembled, ultrasonically cleaned and remanfactured. Quality Controls are in place at every step of the remanufacturing process. AUS Injection uses new internal and external components and every injector is fully bench tested prior to packaging. The result is a finished product that looks and performs like new.

That's what our customers demand and that's what AUS Injection delivers.

AUS Injection reengineers brand new fuel injectors to build personalized sets with all possible configurations and specifications meeting your requests, such as specific injector lengths, connector types, flow rates, impedance requirements, body styles and inlet sizes.

Whether it's a basic tuning project, extreme engine build, marine, off road, muscle bike or ATV application, AUS Injection is your One Stop Fuel Injection Source.

Not sure what you need? Just ask us for assistance in finding the best fuel injector solution. AUS Injection is here to help you!Optimal vehicle performance starts with properly working fuel injectors. If your customer is a day to day commuter, long distance driver, trying to pass emissions testing or just concerned about fuel economy, AUS Injection has the injectors you need.

From production vehicles to extreme racing set-ups, the correct amount of fuel delivery is a crucial component of Peak Engine Performance. This is why AUS Injection matches the fuel flow on each set of injectors, based on OE or Tuner supplied specifications. We also provide a detailed, easy to read, before and after report with each injector set.


Posted by Naoki Hotta on 31st Dec 2020
2020 has been a challenging year and more than ever, your support has always helped AUS Injection to grow. We are extrem …
read more